sign up!
You can become a member of S.S.V. The Blue Toes by filling in the registration form. This will be handed out during the first classes of a course. Soon, it will be possible to sign up online! If you are going to be a member, you also need to sign a privacy form.
The first two classes are free trial lessons, so you can come and see if you like it!
If you are a member of the Blue Toes, you should have an ACLO-sports-card. This should be purchased before the third lesson of the season.
You can end your membership by sending an email to secretary@bluetoes.nl. This should be done by July 1st of the current dance year at the latest.
You can find the registration form and the privacy form (GDPR: General Data Protection Regulation) here
Read here the internal regulations of SSV The Blue Toes.
Agenda
Images
Go to gallery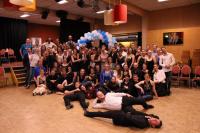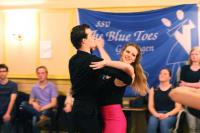 Sponsors