Board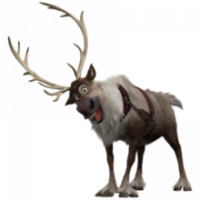 Board 2020-2021, from left to right:
Ruby Dijk, Rianne Kingma, Hedwig van der Poel, Mariska Schipper, Dagmar Veldman
---
Chair: Hedwig van der Poel
Secretary: Ruby Dijk
Treasurer: Dagmar Veldman
Commissioner Internal affairs : Mariska Schipper
Commissioner external affairs: Rianne Kingma
---
Chair
Hey! I'm Hedwig and this year I will be the chairman of our board. I'm 21 years old and currently studying to be an English teacher at the NHL in Leeuwarden. In my spare time I like to draw, read, watch series, hang out with friends and of course dance. I'm looking forward to this year that will hopefully be filled with dancing! If you have any questions feel free to send me an email at voorzitter@bluetoes.nl
---
Secretary
Hihoi! I am Ruby and I fulfill the role of secretary in the board this year. So I make sure that everyone is well in his or her place in the association and that all questions about the lessons are answered. This is my second year at the Toes. I myself dance in the ballroom dances advanced 1 - and the salsa beginners classes. When I am not dancing, I am working for my study (BA Media Studies at the RUG), or reading a book somewhere. If you have any questions you can reach me at the following e-mail address: secretaris@bluetoes.nl
---
Treasurer
Hi, my name is Dagmar and I'm 23 years old. I will be tour treasurer for this year! I will mainly deal with the finances within the association. For all your (financial) questions you can contact me by email to penningmeester@bluetoes.nl or ask any questions during class. This year I can be found at the beginners B lessons on Wednesdays. Besides dancing I like to make my own clothes swing my own sewing machine. I also really enjoy cooking and baking, or reading books. In addition to these hobbies and my board duties, I also study to become a pharmacist. I am currently on the second year of my Masters programme. I hope that together we can make this a fun dance year!
---
Commissioner internal affairs
Hello, I'm Mariska. I'm 21 years old and this year i'm the internal commissioner. I will mostly the contact person for the commissions and I will make sure, among other things, that all members gets an association mail every month :) This is my second year at the Blue Toes and this year I'm dancing in the classes advanced 1A and salsa 1C. Next to being a board member, I do a combined studies of pegagocial sciences and education. I'm in my third year of this studies. For any questions, you can reach me on intern@bluetoes.nl
---
Commissioner external affairs
Hi everyone! My name is Rianne and this year I will fulfill the task of Commissioner External Affairs. This means that I will be the person to contact on matters such as workshops, demonstrations and merchandise. For questions you can reach me through extern@bluetoes.nl. Dancing is my big hobby and I like to do it every day of the week, this is my third year at the Toes, this year I am dancing the classes advanced 2 and 3. Besides this I can also often be found at the free dancing hours. Besides dancing I'm busy with the second year of the study Social Work and the honours program. In my free time I like to have cocktail evenings with friends and give manicures!